BIS wants central banks to move faster with CBDC amid looming coin pressure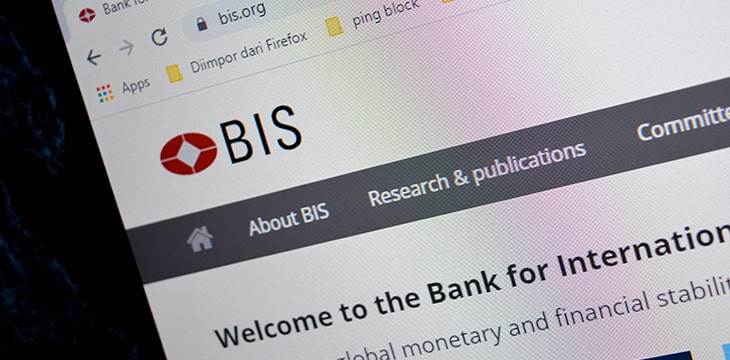 The head of the Bank for International Settlements (BIS) innovation hub called on central banks to step up central bank digital currency (CBDC) efforts to compete with fast-moving stablecoins and decentralized finance.
In his intervention at the Eurofi Financial Forum, Benoît Cœuré acknowledged that the world of finance is changing drastically, with mobile and contactless payments becoming part of our daily life due to the pandemic. Globally, central banks are struggling to keep pace and CBDCs are their best way to stay ahead of their time, says the banker.
Benoît believes that the currency issued by the central bank is superior due to factors such as its security, purpose, liquidity and integrity. However, even with its advantages, central bank-issued currency, including CBDCs, faces a litany of competition. That includes big tech (such as Facebook's struggling Diem), stablecoin issuers and DeFi, according to the banker.
However, the French economist, who previously sat on the board of the European Central Bank, believes that all of these new-age innovations face their own bottlenecks.
"Stablecoins can develop as closed ecosystems or 'walled gardens', creating fragmentation. With DeFi protocols, any concerns about the assets underlying stablecoins could see contagion spread through a system. And the growing footprint of major technologies in finance raises issues of market power and confidentiality, "he said.
As such, CBDCs "will be part of the answer," he told the audience. When properly designed, it will be a secure and neutral means of payment, enabling an open financial architecture and preserving democratic control of the currency.
Benoît believes that urgency is the key if central banks are going to compete with their future rivals.
"… The time has passed for central banks to get under way. We should roll up our sleeves and speed up our work on the details of the CBDC design. CBDCs will take years to roll out, while stablecoins and cryptoassets are already here. It makes it even more urgent to start, "he said.
The BIS is working with various central banks on their CBDC projects. These include his home state in Switzerland, where the central bank is working on the Helvetia project for CBDC domestic uses and the Jura project, a wholesale CBDC between Switzerland and France. BIS is also working with Hong Kong on the Aurum project and with South Africa and Australia on the Dunbar project.
Watch: CoinGeek Zurich Panel, Digital Technology and the Future of Banking & Financial Services
New to Bitcoin? Discover CoinGeek Bitcoin for beginners section, the ultimate resource guide to learning more about Bitcoin — as originally envisioned by Satoshi Nakamoto — and blockchain.